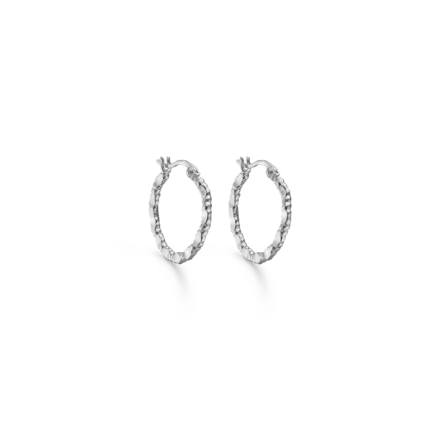 Truth Hoops
295,-
Item number: 8110351
Our Truth Hoops have a very simple look and are designed as a narrow banquet flat so they despite the simplicity get some edge.
Designed with nature's organic look in mind, this is a simple pair of hoops with details that will complement any style. The earrings are made in 925 sterling silver and can easily be stacked with more hoops or creoles.
The clasp makes them particularly easy to change out and are ideal for everyday wear.
The diameter measures 20 mm. and is sold in pairs.
Out of stock