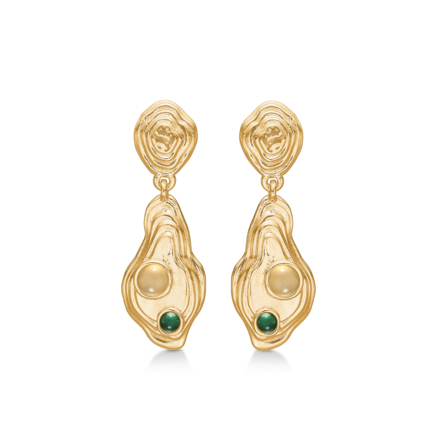 Shell Earrings
695,-
Item number: 7217836
Inspired by the shapes of nature, our Shell Earrings are designed with a minimalist approach.

These elegant earrings are cast in 925 sterling silver, plated with 18 kt. gold and feature a green zirconia stone. The unique texture of the shell earrings makes them particularly suitable for everyday wear as scratches and signs of wear will not be as visible.
Decorate your jewelry collection with a piece inspired by Danish nature.