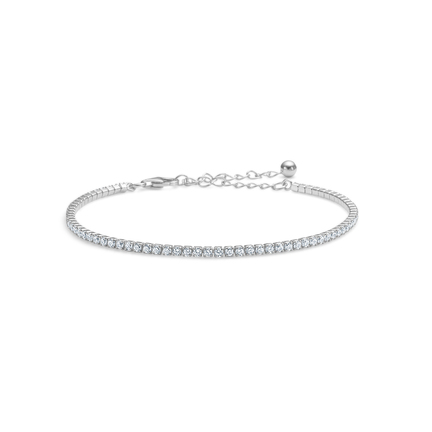 Mini Tennis Bracelet
395,-
Item number: 7157097
The Mini Tennis Bracelet is a finer and smaller version of our classic Tennis Bracelet . If you want a simple timeless design this bracelet is your perfect match!
Introducing the latest addition to the Aura Rose collection - a collection filled with feminine statement jewellery where the zirconia stone sets the framework for the design.
The bracelet is composed in a multitude of small zirconia stones which with its many invisible joints makes the bracelet especially soft and flexible. The quality is ensured with a material of 925 pure sterling silver. Wear it alone or let it add the finishing touch when paired with your other favourites.

The bracelet can be adjusted in length 16 - 21 cm.