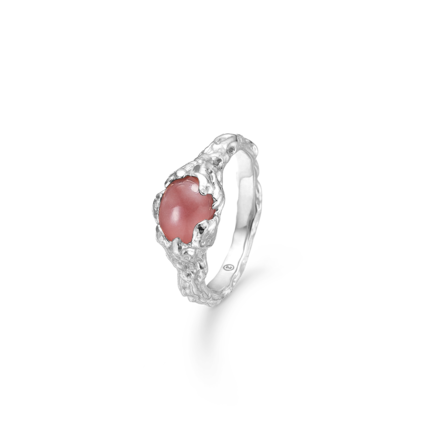 Magma Ring
595,-
Item number: 7147832
Our Magma Ring is a stunning piece of jewelry inspired by flowing lava over raw rock. The lava-like texture surrounds a beautiful pink zirconia that gives the ring a special elegance and understated look.

The ring is a center-piece and gives you the opportunity to create your own unique look in combination or stacking with other jewellery.

This style is part of our brand new Elements collection, which is based on different textures found in the earth's own raw nature. The ring is also available in other colors.
Thering is cast in 925 sterling silver and is available in sizes 48-58 .