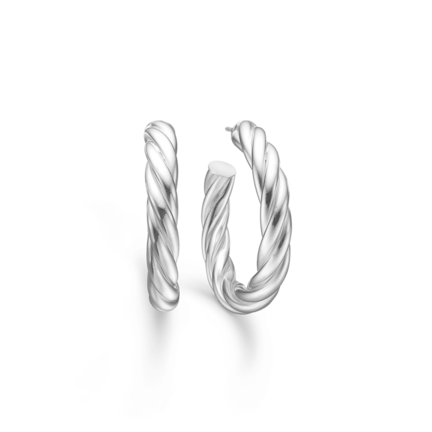 Helix Earrings
895,-
Item number: 8110094
Helix Earrings are the perfect answer to a modern chunky style. Made in 925 sterling silver and designed with a look of soft twists. Hoops for every occasion.

The earrings have a simple look that makes them easy to combine with other jewellery. Style them with one or more of our gold-plated hoops for a stacked chunky look. Find the range here.

The diameter measures 35 mm and is sold in pairs.