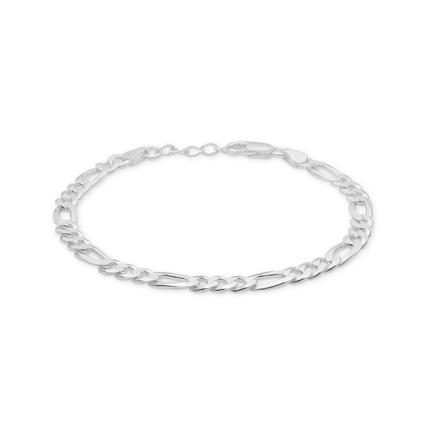 Figaro Chain Bracelet
449,-
Item number: 8150316
The Figaro chain is a clear favourite in today's fashion scene and creates a stylish look no matter how it is combined. The bracelet is the companion to our Figaro necklace and can easily be styled with the other designs in your jewellery collection.
Our Figaro Chain Bracelet is made to be worn every day and therefore has a base in pure sterling silver. A simple style, but a must have in your collection.
The bracelet can be adjusted in length 16 - 18,5 cm.
See our other selection of bracelets right here