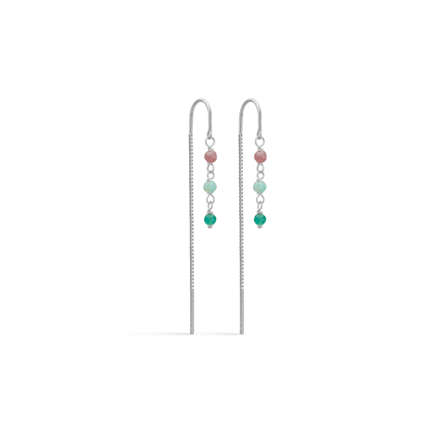 Daylight Earrings
395,-
Item number: 8116440
Daylight Earrings are made of 925 sterling silver. The earrings are part of the Galaxite collection, inspired by the course and colours of the day. The most colourful collection by Studio Z to date.
The Daylight Earrings stand out from the crowd in its refined look with a subtle detail of a soft chain, encircled by three coloured stones. The earrings ensure a unique look and draw attention to the colourful details combined with a feminine touch.
Complete the look with Daylight Necklace and Daylight Bracelet from the Galaxite collection.
The earrings measure 60 mm. on the longest chain and 30 mm. on the shortest. Sold in pairs.