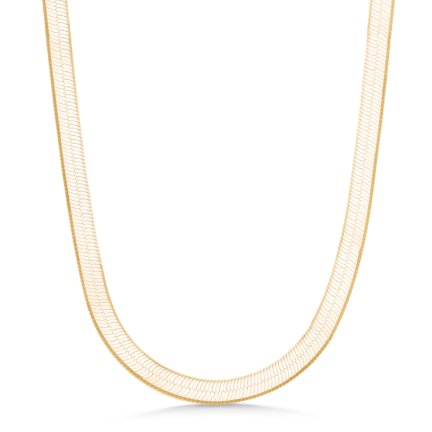 Cobra Herringbone Necklace
695,-
Item number: 8220318
Cobra Necklace is characterized by its fine herringbone structure which makes the chain soft and shiny. Can be used as a choker in a stacking or stand beautifully on its own for any look. The herringbone necklace is a must have in your jewellery collection!
A classsical chain in 925 sterling silver, plated in 18 ct. gold The structure of the necklace makes it lay beautifully on the skin which gives it a very unique look when worn. Find also our Cobra Bracelet.
The necklace can be adjusted in length 40 - 45 cm.