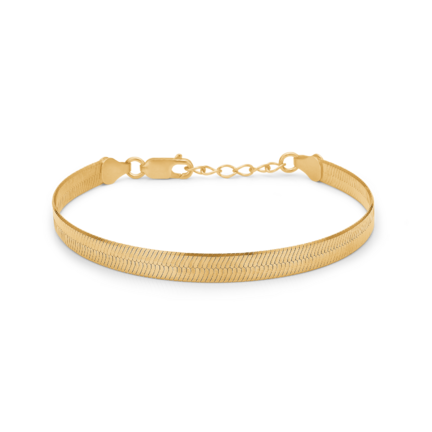 Cobra Herringbone Bracelet
449,-
Item number: 8250318
Our Cobra Bracelet is made of gold-plated sterling silver and has a fine herringbone structure which gives a shiny look.
The bracelet matches Cobra necklace which has the same unique structure. Cobra Bracelet is a simple classic piece of jewellery that can be combined with your other bracelets in a stacking. See the selection here
The bracelet can be adjusted in length 16 - 18,5 cm.