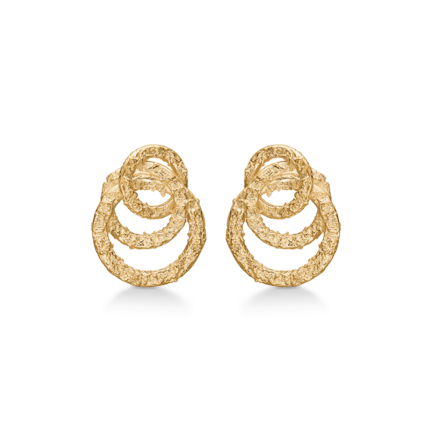 Solar Earrings
495,-
Item number: 8210430
The Solar earrings are inspired by the centre of the solar system, the sun. The earrings are made of 925 sterling silver, plated in 18 ct. gold. The texture of the earrings echoes the Galaxite collection, giving a rustic look rather than the smooth surfaces.
The earrings are designed from three flatter interlocking rings, which gives them a very special look.
Pair them with your favourite hoops to create play in your look. The earrings are made in a fitted size which makes them easy to pair with multiple styles or simply create detail on their own.
The earrings measure 17mm in height and are sold in pairs.