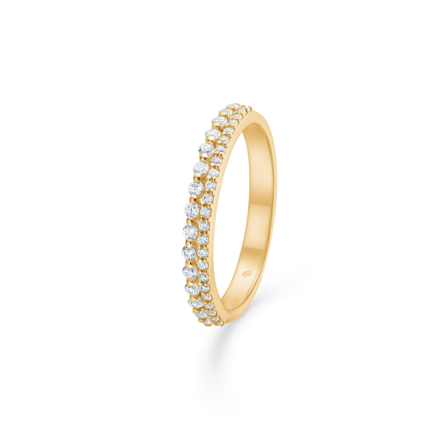 More Ring
295,-
Item number: 8247318
More Ring is a Studio Z darling and has a very special look with its two asymmetrical bands of white zirconia stones in two different sizes. The ring is made of 925 sterling silver and plated in 18 ct gold.

This ring has an exclusive look with its many stones, and can easily be combined with example Plain or a double More ring for a more chunky look. Leave it alone or add the ring to your look for an extra sparkle from the delicate zirconia bands.

The ring is available in sizes 50 - 58.