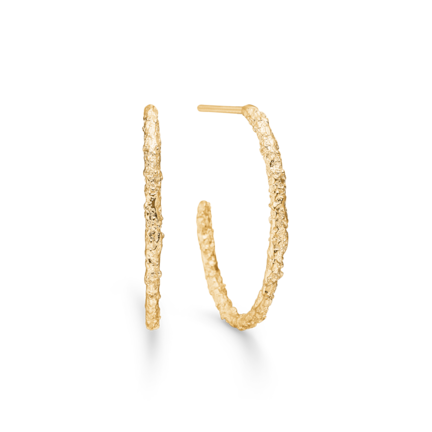 Fusion Earrings
396,-
Item number: 8210433
With its simple design, Fusion Hoops can be styled for any look. These hoops are made in 925 sterling silver and plated in 18ct gold. A unique and lightweight piece of jewellery with an accomplished minimalist design. Simple but great
The open hoops add edge to your look and stand out from the rest of your jewellery with its surface of pure texture.
Also explore the smaller version Fraction Earrings for a chunkier look, or explore the rest of the Galaxite collection for more styles with the fine texture.
The earrings measure 25 mm in height and are sold in pairs.