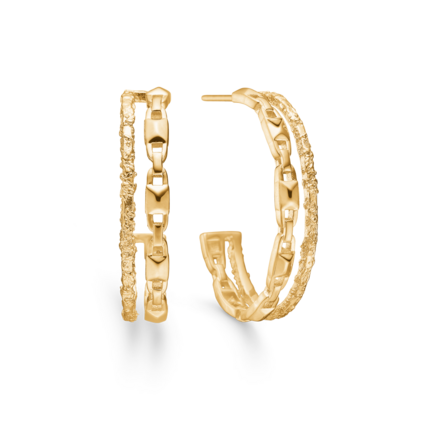 Fraction Earrings
795,-
Item number: 8210435
Fraction earrings are the finest detail to your look. The earrings are designed as two open hoops that are put together to give them a chunky look. The earrings have a unique look with its half/half combination. Made in 925 sterling silver and plated in 18ct gold.
The earrings give an edgy look that is guaranteed to be unlike many other styles
For more styles with the unique structure see Apollo Hoops or explore Fusion Hoops for a simpler look.
The earrings measure 25 mm. in height and are sold in pairs.