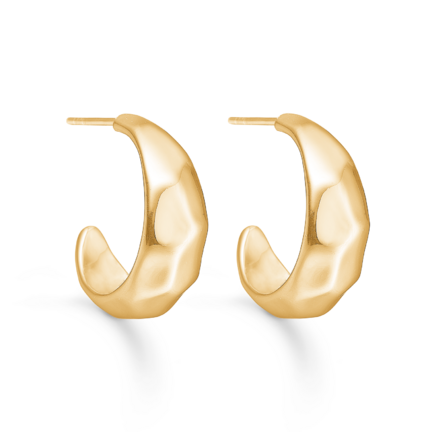 Brink Earrings
395,-
Item number: 8210356
The fine Brink Earrings are adorned with a larger beaten surface and designed in a beautiful teardrop shape.
The fine surface gives the half-creoles a combined look of the raw and the feminine, which makes them usable for any occasion. The earrings can easily be worn alone or stacked with several styles if you want an even chunkier look
See also our Hammered Earrings for more inspiration.
The earrings are created in gold plated sterling silver and measure 20mm in diameter, sold in pairs.