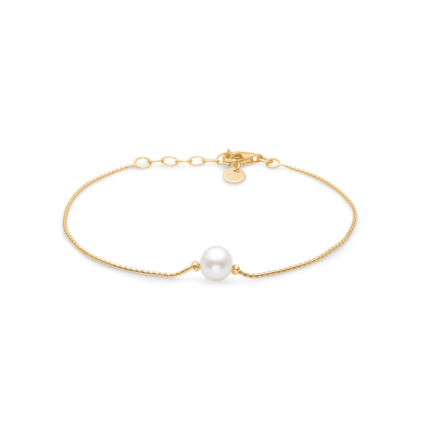 Aqua Bracelet
395,-
Item number: 8253345
The Aqua Bracelet features a simple design with an elegant white freshwater cultured pearl centered on a slender chain.

The bracelet matches our Aqua necklace and made in 925 sterling silver, plated in 18 ct. gold. The bracelet can stand alone in its simplicity, or be combined with for example Figaro Bracelet for extra edge.
Find the perfect companion to your set right here
The bracelet can be adjusted in length 16 - 18,5 cm.

Out of stock