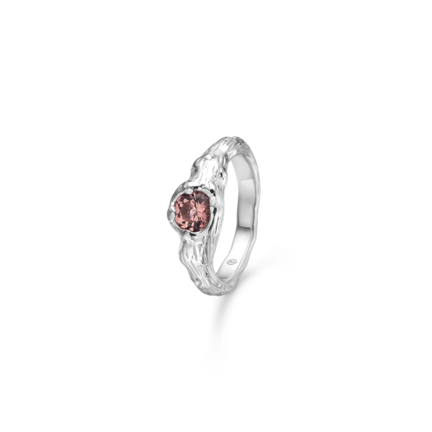 Rosy Forest Ring
58
645,-
Item number: 7147822-58
Our Forest Rings are created from a desire to pair the organic look with the beautiful zirconia stones.
The design allows the texture to embrace the stone in a beautiful focal point. The Rosy ring has a deep pink hue that provides a beautiful interplay with the bark-like engravings. This solid ring is a perfect everyday piece of jewelry and is guaranteed to make its own mark on any jewelry collection.
The ring is cast in 925 sterling silver. Also find our Misty Forest Ring -or combine the colors for a unique stacking.
The ring is available in sizes 48 - 58.